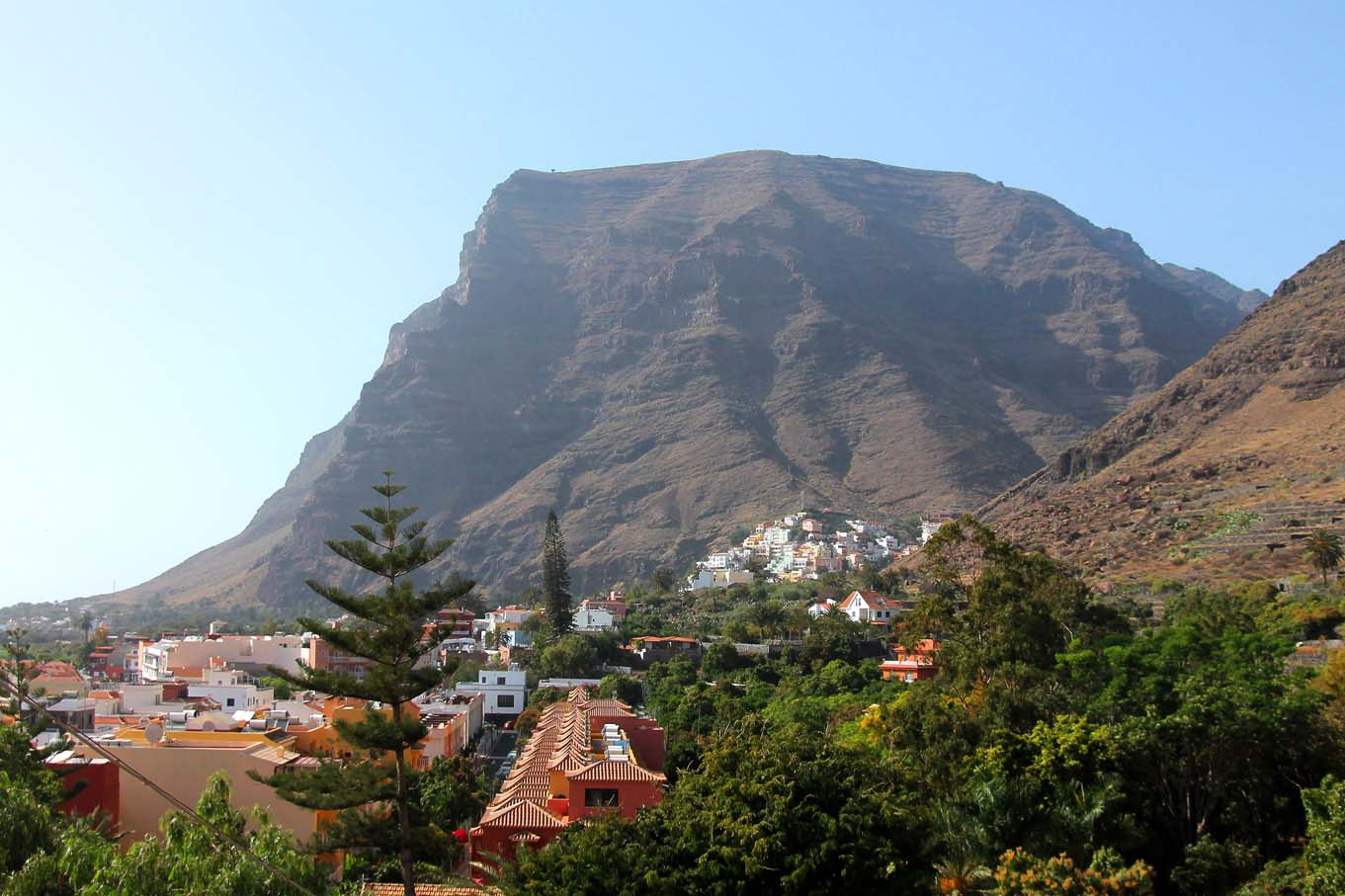 The Canary Islands is the only Spanish Outermost Region. It offers visitors a land of contrasts and a meeting place of cultures. It has a wide range of tourist activities and leisure offer, cultural, such as hiking, whale-watching tours, water sports. Its official currency is the Euro.
The archipelago is located geographically about 100 kilometers from the west coast of 100 África. It consists of seven islands:: Lanzarote, Fuerteventura, Gran Canaria, Tenerife, La Gomera, La Palma y El Hierro
The Canary Islands were formed by the volcanic activity. They are part of the natural region of Macaronesia, together with the archipelagos of Cape Verde, Azores , Madeira, and Savage Islands.
Total area: 7.492,36 square kilometers.
Population: 2.025.951 population..
La Gomera is one of the seven Canary Islands.
Communications
The island of La Gomera has a main harbour in San Sebastián and an airport with local flights to Tenerife North Airport, which makes communications possible.
Weather
It is subtropical oceanic with mild temperatures all year. The average annual temperature exceeds 20 ° C. This enviable climate has endowed Archipelago a great biodiversity and a variety of landscapes.
Nature
It has numerous terrestrial species of flora and fauna. Some of them are endemic. The Garajonay National Park is listed as a Natural World Heritage by UNESCO. The island also has many protected natural areas.
Gastronomy
It is varied and tasty. Its most traditional ingredient is gofio, a roasted corn flour, in its variants of "pella" ("amasado o escaldado"). Also the "papas arrugadas" (salty wrinkled potatoes), the mojo (spicy sauce), the "sancocho canario" (traditional stew), the "potaje de berros", the "puchero" (watercress soup), almogrote (spicy cheese cream), miel de palma (palm tree honey). There is also a wide range of cheeses and wines. Its pastries deserve a special mention.
Folklore
It is a synthesis of cultural inheritance from the spanish conquerors and the people who have come to the islands in the recent centuries. The timple is the most representative musical instrument. Asimismo cobran especial importancia en la cultura musical gomera el uso de las chácaras y el tambor.
La danza del canario en la época prehispánica es la más importante aportación cultural a Europa de los aborígenes. Este baile pasó a la Península, donde fue adaptado primero popularmente y después en círculos cortesanos, para saltar luego de España a toda Europa.
The main festival in La Gomera is the Fiestas of the Virgin of Guadalupe which is held every five years.
Singularities
The Silbo Gomero (whistling language) is one of the most unique living traditional and cultural expressions, only practice other few human groups on the planet. It is a language used for communication between long distances, using only the lips and fingers, and that has been transmitted during generations. .
Cristóbal Colón, on his expedition to discover America, made a stop in La Gomera in 1492.